Services
Our personalized approach starts with discovering each client's practical needs and style preferences. Using a variety of resources we curate the ideal mix of colors, textures, and furnishings to create a home that is uniquely yours. We assist you in selecting and purchasing everything you need to complete your interior design project.
Our services range from family homes, condos, studio apartments, commercial office space, to large scale projects. The choice is yours!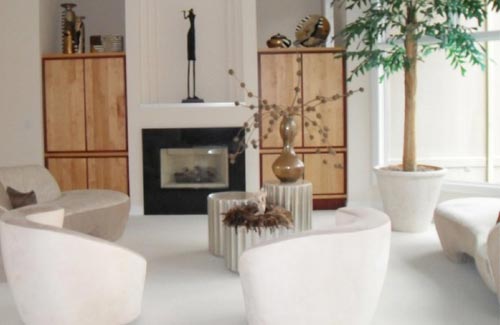 Interior Design
We utilize our trained eye for color, composition, and scale to create a home that you will love. The design scheme addresses the following: fabrics, furniture, window treatments, paint, rugs, lighting, accessories and much more.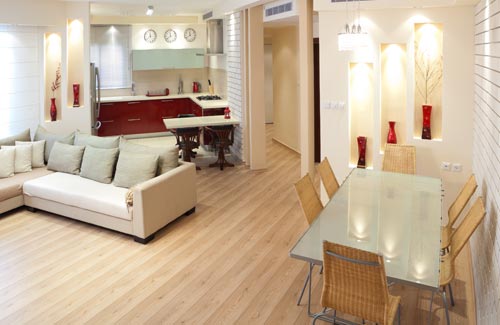 Space Planning
Are you at a loss with how to arrange furniture or maximize your small space? This is our expertise. After meeting with you, analyzing your space and evaluating your needs, we will provide you with a floor plan that expresses your style. You provide your thoughts and suggestions that best suits your lifestyle. Scale plans are then provided to you for your input and approval.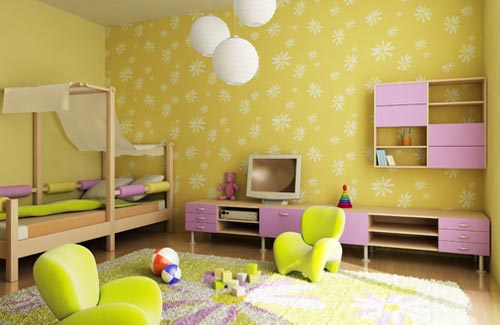 Color Consultation
Choosing the right paint color can be extremely daunting for many people. We lend a professional eye to help you avoid unnecessary mistakes and achieve the look and feel you had envisioned.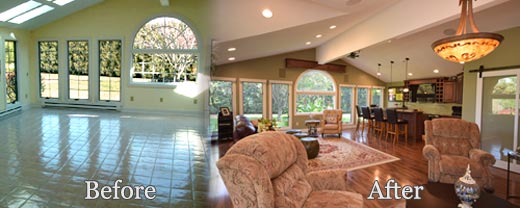 Remodeling / Redesign
Want to start from scratch? We can help. From selecting tiles in your bathroom to choosing the perfect flooring in your kitchen, save time and money by doing it right the first time. Our professional, hands-on experience combined with the right contractors will allow you to sleep at night.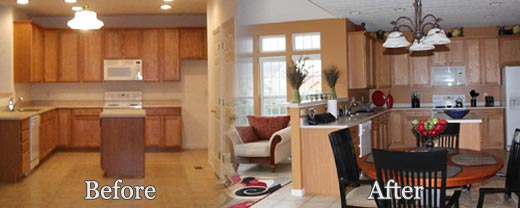 Home Staging - "Get It Sold"
Our home staging service offers creative solutions to selling your home. It is a unique design style that transforms your home to resemble a model home. It is a design strategy of depersonalizing the space, cleaning the clutter, and organizing the rooms by rearranging your furniture and accessories to showcase the features of your home. This insures that your home will appeal to any buyer.
Staging takes "you" out of your home so that the potential buyer can see themselves living in that space.
Client Feedback
They created a beautiful room that was a total reflection of our taste and style!

Brenda M., Tipp City, Ohio

I never really thought we needed an interior designer... until I saw the finished product

S. McHale., BeaverCreek, Ohio

The changes from room to room are phenomenal! We love it, thank you very much!

D. Davis, Mason, Ohio

Tipp Interiors creates a clean, sophisticated look, but remains true to the style of our home.

S. McHale., BeaverCreek, Ohio